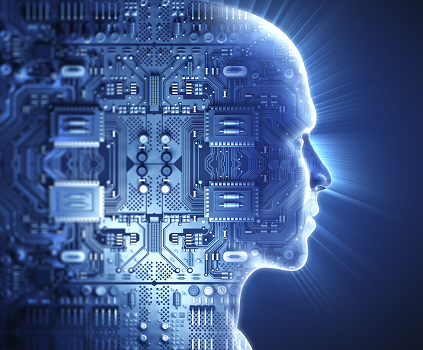 Like almost everything else in healthcare, the impact of Artificial Intelligence (AI) will first be experienced by a variety of clinicians in a hospital setting, but ultimately, AI will be a technology that radically changes the patient-clinician relationship, with the patient as the ultimate beneficiary. This was evident at the 5th annual World Medical Innovation Forum, (WMIF), held last week in Boston, MA, where over 1,800 individuals from around the world who are involved in diverse aspects of healthcare and innovation gathered.
Throughout the conference there were a few recurring themes worth noting:
That AI will provide the intelligence and objective data to medical professionals that empower them with critical information they need to better identify medical issues and make diagnoses.
That AI will produce powerful tools to help medical practitioners make complicated decisions on behalf of their patients
That AI will foster "engagement" among clinicians and patients — a much touted goal in care today.
That AI will "re-humanize" everyday care by providing clinicians with the opportunity to carry on real face-to-face focused discussions with their patients, in a setting where the clinician no longer has to be sifting through information and filling out forms during that encounter.
That AI in combination with genetics, genomics, and robotics will change the face of medicine forever from what we currently experience, to a much more personalized, information-based approach which eliminates much of the guess-work and is truly based on proven best practices.
This transition will not come without pitfalls and serious ethical issues including:
How to monitor the data that is has been aggregated, for accuracy, bias and transparency?
How to insure patient privacy when there is so much data available in many scattered silos, in spite of the fact that this data is  anonymized?
How to ensure that AI data gathered is secure and protected and is not misused for evil purposes?
How to structure AI technology so that it helps to reduce rather than increase the cost of care, and reduce the disparities in care among diverse populations?
This technology , that is going to profoundly impact families, communities and society, is already used in many facets of care, including: radiology, pathology, ophthalmology, cardiology, neurology, cancer care, and  mental health.It became evident from many presentations at the WMIF,  that this engine of AI innovation is moving forward rapidly.  What is  less clear is who will manage these huge and invaluable bodies of knowledge; how  will  AI will  be regulated and controlled, (which must happen, if there is to be any semblance of equity for all);  how  will we build a  sustainable model/infrastructure  that can benefit everyone in the system and not just the select few.
If it is indeed the place of AI not to merely replicate human tasks, but to extend human knowledge to benefit mankind, then let's ensure that  during this evolutionary process, all stakeholders, including: clinicians, healthcare institutions, rehab specialists,  technologists, pharmacists and  patients  are included at the table, as these thorny issues are ironed out.